Item 2

Grace:
This cabinet is made with a process called 나전칠기(najeonchilgi) where mother-of-pearl (or other shells) is inlaid into lacquerware furniture. Najeonchilgi furniture was synonymous with wealth, particularly in the 1970's and 1980's, but as the 90's approached, its connotation changed as the Western style became more popularized. In the 60's and 70's, cabinets, dressing tables, and tables in this style became essential newlywed furniture. I associate this cabinet with my grandparents' home. Like many other women in her generation, my grandmother also received the cabinet set as she entered her newlywed home. The cabinet always looked so luxurious and out of place in their house. Sam and I are always nostalgic of our grandparents' home when thinking of the homeland.

to add to
Leili Tavallaei:
Kokeshi Dolls. I remember seeing these in all the little nooks of my late grandma's house. And now my mom has them in every little display cabinet in hers. One day i hope to inherit the collection and pass them on to my kids.

Diane Kim:
EVERY Korean person has this cabinet or some furniture/item with the mother of pearl inlaid into lacquerware furniture – I used to have a small jewelry box that had a crane sitting in water surrounded by long grass (similar to this) Also reminds me of that one folding table every Korean family has that we bust out for

kids to eat on during 구역 예배 dinners My grandmother also had a cabinet similar to this in her home in 대구 and it was filled with her most prized possessions (i.e. fine jewelry, silk, wood-carved hand mirror with the red stringy things on the end of the hole on the handle)

Valerie Lam:
The mother of pearl cabinet reminds me of a Korean jewelry box I got as a present from my childhood family friends (who are Korean). It doesn't look exactly like the picture but I can't take a pic of mine it because not on campus with me. I've always loved the mother of pearl decorations because its iridescence makes the image look so dimensional and precious. I've had it ever since I was in elementary school and it still looks brand new!!
Jason and Jenna Greenberg:
Object #2 (Cabinet) • Looks to be of Asian influence--> Asian grandma's house, but at the same time it looks like it can be in our Polish family friend's house--> Reminds us of funky patterned blankets and mismatched furniture. • Maybe Southeast Asian?

Anjali Shankar:
My family lived in Indonesia for about 7 years. That's where I spent most of my childhood. In our home in MA we still have much of the same furniture we had back then. It safe to say I'm very attached to these objects. The one shown below is a chest thats sitting in the guest room. Also a pearl inlay piece.

Some of the furniture we have was custom made. My parents had 4 children, so in turn they wanted furniture that could accommodate at least six people at a time. Room for four children and two parents. Our dining room table fits about eight comfortably . Its HUGE. We still eat family dinners at that table, but mostly just on special occasions like birthdays or when we have guests over. You can still see the fork marks I made in it when I was little. We also have a California King size bed. A weird size I know. But my parents got it made especially so two parents and four small children can all sleep in it all at the same time. Now we're all adults and we can't all fit in it anymore. Sometimes my mom still sleeps in it because it's more comfortable than her own.

KG:
The cabinet got me thinking about what is valuable in Chinese furniture, which is rosewood. When I visit all of my parent's friends and family in China, there is always talk about how good their rosewood couches and furniture are. Which I always found weird because they were all very uncomfortable.
Karryl Eugene:
These images reminded me instantly of the cabinets. 나전칠기(najeonchilgi)


End of a fucking era :// #yeezus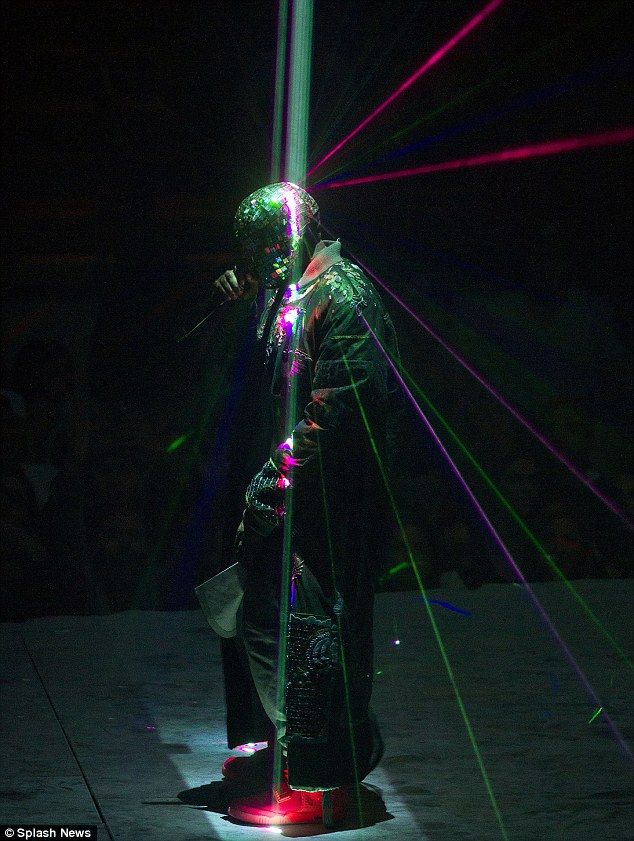 Jasmine Park:

This reminds me of my grandmother and the furniture in her room. Along the side of her room beneath the window she had a low and long set of drawers and a vanity like this. When I was in Korea this summer, each she, my mother, and I would keep our makeup on top of it, our passports and valuables inside for safe keeping, and sit in front of it as we got ready for our day. This style of furniture also feels distinctly nostalgic. It reminds me of how fast Korea has changed in the last half century, and how different the idea of wealth is today. Wealth in Korea feels a lot more sleek now.

MB:
This object along with Grace's words reminds me of my parent's marriage and gifts they received. Being that my dad is white and Jewish and my mom is black, both sides of my family had plenty of problematic/racist things to say about the union. My great grandfather on my dad's side, in particular, referred to my mother as a "schvartze" which is a Yiddish slur meaning "nigger". My grandmother once said to my dad," You have a nice job a good car, but why her?" referring to my mother. My dad's cousin could not attend their wedding (for reasons unknown… probably racist) so she sent them a wedding present in the mail. When my mother opened the box it was a picture frame shattered into a million pieces. My dad's cousin did not package the picture frame with bubblewrap or anything with the obvious intent of it breaking in the mail on it's a long journey from the west coast to the east coast.

Divya Nayar:

When I spent my summers in India I would always be curious about my Muthashi's (great-grandmother's) alamara/almirah (unsure of the english spelling). It would always be locked and she would always be suspect about what was inside. Every time we went to India, my mother would bring the Halloween candy packs from Costco and give it to my family members. I remembering what ever chocolate my Mutashi got would go straight to her alamara/almirah. When I finally got a glimpse of what was inside I learned that it was where she kept her nice sarees, ancestral gold, and whatever cash she had.

Marcellus Barnett:
This object reminds me of my moms Armoire. Everywhere we have lived since my early childhood in Germany, to Georgia and Maryland have consisted of this objects traveling with us, through multiple space and different periods of time.

GC:
We had a huge chinese wooden cabinet in our living room, it was filled with glasses. My parents collected all types of glasses because they used to throw parties and it's very common for family to gift cups, bowls etc. Because we moved away from Singapore and don't live in Hong Kong (dad's side), our home (Beijing) has always been filled with so much from different countries. We lost that wooden chest when we had to move but I was in that apartment for a good chunk of my life growing up. Instead of the doors opening like a normal cabinet, the doors had to be extended straight and then pushed into the sides of the cabinet. It was very unstable for the stacks and stacks of glasses (wine, whiskey, champagne flutes etc) that sat in that cabinet.

Samiha Alam: